Coming Out of Hiding with your True Self
Opening inner spaces through Nature and Creativity
Crossing Liminal Space Together
Holding space for you while you explore and express your inner landscapes
Embracing your Vulnerability
Waking up your Creative Changemaker
Manifesting a new story about yourself and your life
Individual sessions and group programmes online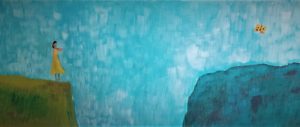 Find your creative potential Group programmes and workshops
 Creative transformation Individual sessions

psychotherapy and woman-centered coaching
family constellations

Talks on the connection between art, culture and health
Creative workshops to release our hidden creative potential
The sessions can be held in English, Danish, Norwegian, French or German.
Don't hesitate to contact me and have a free talk about your needs and what I might be able to support you with:
mail: elin@aabnerum.dk
phone +45-29118411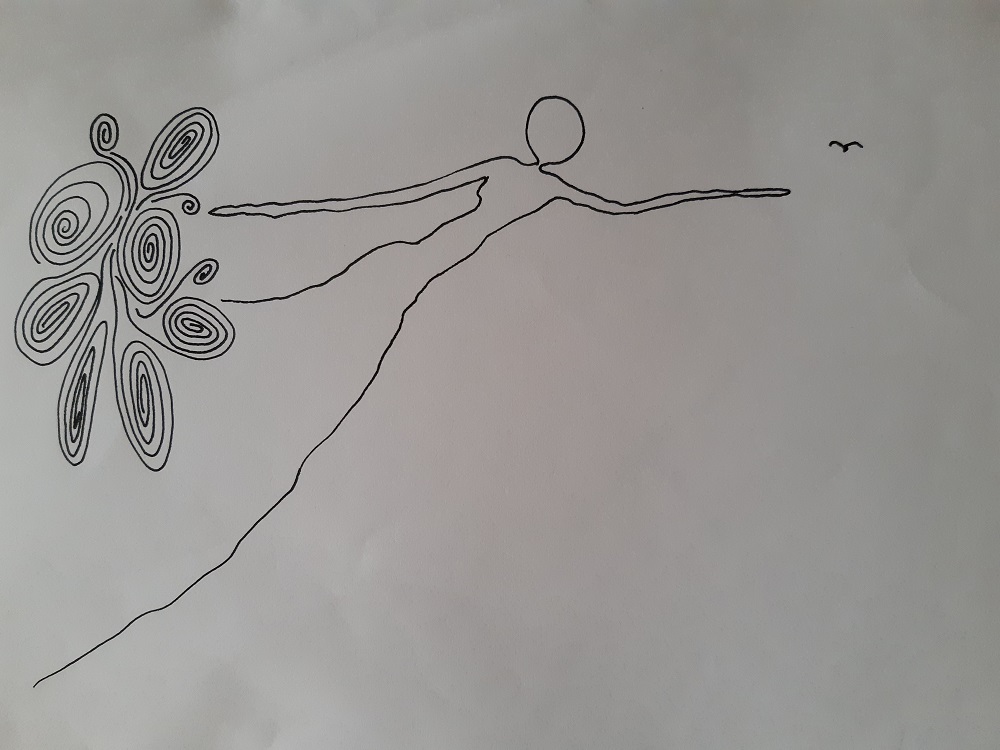 An Open Space for Creative Changemakers
Do you long to live a more creative life?
Do you long to make a difference in the world?
Are you holding yourself back from your full expression?
My mission is to create an open space where you can explore your creative expression and get reconnected with your life energy and with what you came here to do.
I believe that creativity is our doorway to connecting to our true potential.
I believe that perfectionism kills creativity.
We live in a society that focuses on perfectionism and that does not value true creativity.
As women, we often focus on others' needs and are very good at adapting to the world around us. We forget our own needs, our own true expression.  We often even forget our longing to create.
Being creative is not necessarily what you think. It is not being good at painting, singing, drawing. It is a way of life, meeting the world around you with open eyes and ears, letting your senses be mirrored in your soul. It is expressing what you have inside. Giving your unique jewels to the world.
Holding ourselves and our true creativity and expression back, is – often contrary to what we believe – not doing good to anyone, least of all ourselves.
By reconnecting to our creativity and true expression, we can reconnect to our life force energy.
Like many women, I used to feel that I needed to do the right thing, please others, always adjusting myself to other people's expectations and needs. Eagerly adapting to a society that is focused on rational, linear solutions and giving no credit to open, creative, integrative, multifaceted, sensitive approaches. I had success in work and life, but my body and my soul cried out for more – louder and louder, until I started to listen.
You don't need to wait until your body cries out in pain or in overwhelm.
You can start listening now.
What do you need to feel your life as more meaningful, fulfilled, peaceful, joyful and creative?
If you are interested in a free discovery session with me or in getting more information, write me directly on mail elin@aabnerum.dk or phone me on +45-29118411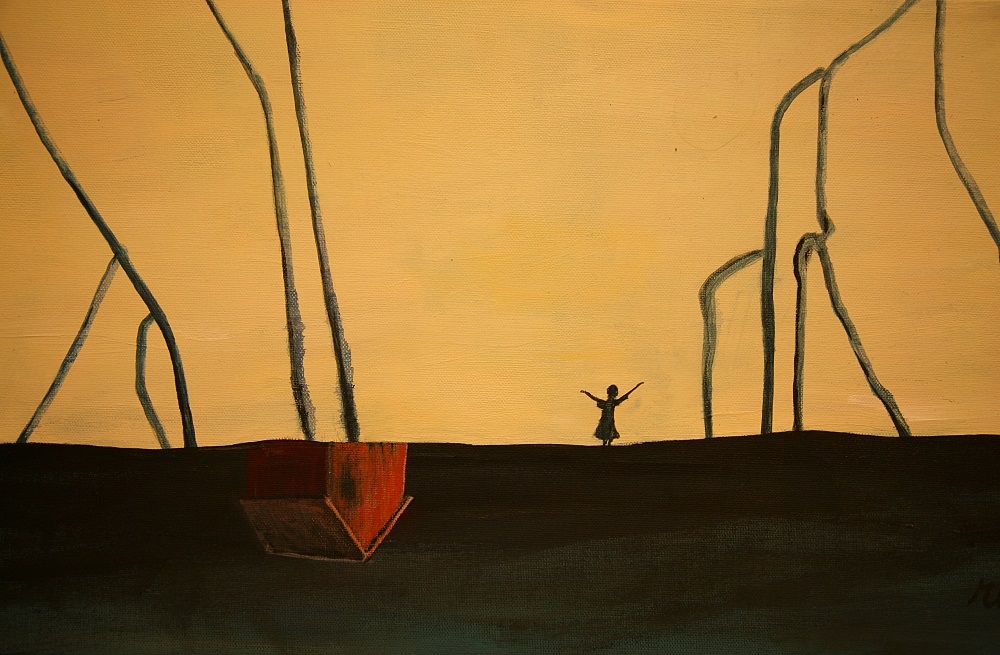 Creative Resilience
A new story of health and taking creative action.
A conversation with Kim Douglas and For the Advancement of All Women
For a newsletter in English, please send me an e-mail here: info@aabnerum.dk
For my blog on creativity and health, transformation, culture and paradigm shifts in the world, go to my blog page, where many of the entries are in English.
Testimonials
"Elin granted me the experience of a family constellation with all the depth, love and wisdom that only Elin can bring in the field. What a divine experience. If you ever consider taking a family constellation experience from the depth of my heart I recommend Elin".  – Dee
"Elin mirrored, witnessed, named and sponsored my level of creativity and created the space so I could begin to give myself permission to own the blatant fact that I am 'A Creative' and I ham highly creative. I have struggled with owning this label due to school and being told I'm not a creative person because I am not a painter, drawer or maker with my hands.
Elin's presence is so powerful. I had the privilege to experience this many times. She frequently was able to tap into the field of wholeness and listen with her whole body. This created an incredibly safe container from which I was able to explore my inner landscape."
" – Sacha
"Elin has an ability to create the safest container in a very short time. It was effortless how she created instand rapport and trust." – Rosemarie
"To be able to see and feel where I'm stuck from a different perspective in Elin's transformational workshop was so illuminating! This isn't just a different way to THINK about where I was stuck, it was a full embodied experience from a deeper place and relating to it from different parts of me. I had never imagined that I was holding on to something that wasn't mine to hold. The release of this stuckness at the end of the workshop was magical! It was felt and it was sent off with love. And what is mine to hold moving forward, is now by my side, on my side versus working against me. I am deeply grateful for this experience through Elin's loving guidance." – Nicole
"Elin has a grounded intuition about what is going on and lovely ways to make you feel held, seen and listened to, even on a distance call. I can only give my warmest recommendations to her work, that leaves you feel energised and with new insights.

Elin is a gem of empathy and grounded wisdom, full of positive energy and with a clear vision of a client's potential." -Elof Almebäck, Sweden
"I loved this Family Constellations workshop and was surprised at the unexpected things that came up. I started out with a certain idea in mind, but with Elin's gentle guidance, I had some realizations about my relationships with my family and how certain feelings are really deeply ingrained.  It takes this kind of work to reveal these deep rooted emotions, where they come from, and to find ways to heal and evolve into a newer vision. It was amazing that making small changes suggested by Elin created a definite shift in my understanding of myself.
Elin created a lovely group energy and yet was able to give us each individual attention. She intuitively guided us, and the workshop flowed with her calm and supportive demeanor.  She is so experienced and has a depth of knowledge which made this such a valuable experience. Thank you Elin!" – Marieke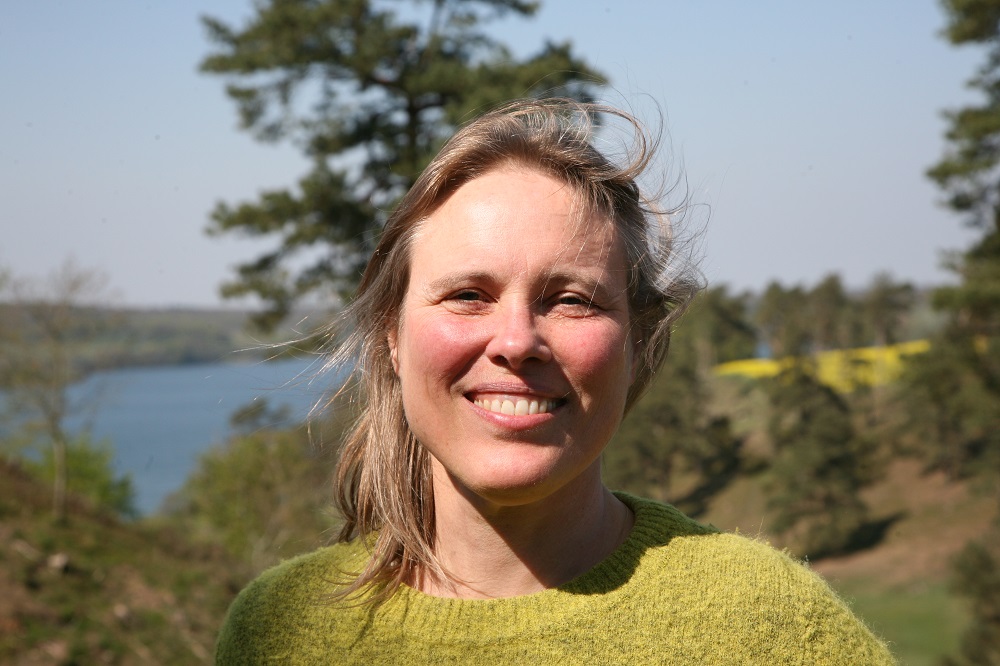 Elin Pausewang
Certified Feminine Power Transformational Leader 2020, in training as Transformational Facilitator and Coach
Started my own business "Åbne Rum"  Open Spaces in Viborg, Denmark in 2019,  integrating creativity, nature and psychotherapy in transformational processes
Integrative Psychotherapist 2015
Creativity Coach from Center for Creativity and theatre in Copenhagen, 2007
Social Anthropologist 1999 from University of Oslo, Bachelor from University of Bergen, with Psychology and French
Testimonial from colleagues
"Elin is a warm and grounded presence who can hold a space for you to find your path in life. Especially in times challenged by personal or global health crisis and other events that may challenge your status quo and that send you on a quest to find deeper purpose and meaning to your life, she can support you in remembering what is truly important to you and what it takes for you to be whole.
Through her own challenging health experiences, Elin has found that connecting more deeply and more consciously to ones' purpose in life can lead one back to a life of fulfillment and improved health. The new balance is achieved by reconnecting to ones' own body and feelings, integrating left and right parts of the brain, bringing creativity back into daily life and re-connecting to nature.
Elin combines her passion for creative arts and nature with her knowledge of the human psyche to support her clients. Elin has been studying the relationships between humans, nature, culture, creativity and health for decades and has a unique approach of integrating them to support her client's path to well-being, joy and purpose.
Elin is a true cosmopolitan, with experience from different cultures, countries and continents, and with a deep interest and respect for the varied cultural and personal approaches people have to life. This, perhaps, led her to first training as a Social Anthropologist. Her continued quest for meaning and purpose and her passion for helping others in their process of self actualization, has led her to further train as a psychotherapist and to study theater and creativity. She dived deep into these fields of human endeavour and all her learning and experiences have come together in her own body of work that she offers at her practice Open Spaces (Åbne Rum) Viborg, Denmark,  and internationally through online sessions and workshops."
– Ambra Sedlmayr, Portugal
"Elin is experienced in so many fields, that no matter your profession or calling, Elin can relate to you in such a way that you feel truly seen and acknowledged. An experience many women have never experienced before, both professionally and personally. That experience in itself is highly transformational and healing.

Elin holds a deep space of compassion and curiosity of your life paths and how you navigated this interesting experience we call life, and what deep desires are yet yearning to be fulfilled. As a love weaver Elin invites you to have a deeper and more loving understanding of your greatness and vulnerabilities.

Elin is very loyal and will not rest until she found the unseen clue of what is holding you back in expressing and experiencing your beauty and greatness with and in the world.

Elin supports you to take baby step after baby step to explore the new world you are creating for yourself. She supports you like a midwife and celebrates with you every new result that you have created in yourself and in the world."   – Dee Kapma, the Netherlands
Sign up for my newsletter

If you send me your mail address and your first name, I will keep you oriented about new offers related to Creative Resilience and Open Rooms (Åbne Rum). Send it to info@aabnerum.dk
By sending me your mail address you consent to me using it for this purpose. Your information will be kept in accordance with the European Privacy Regulations (GDPR) and will not be shared with any other parties, and will only be used for sending you information about the offers and a newsletter.