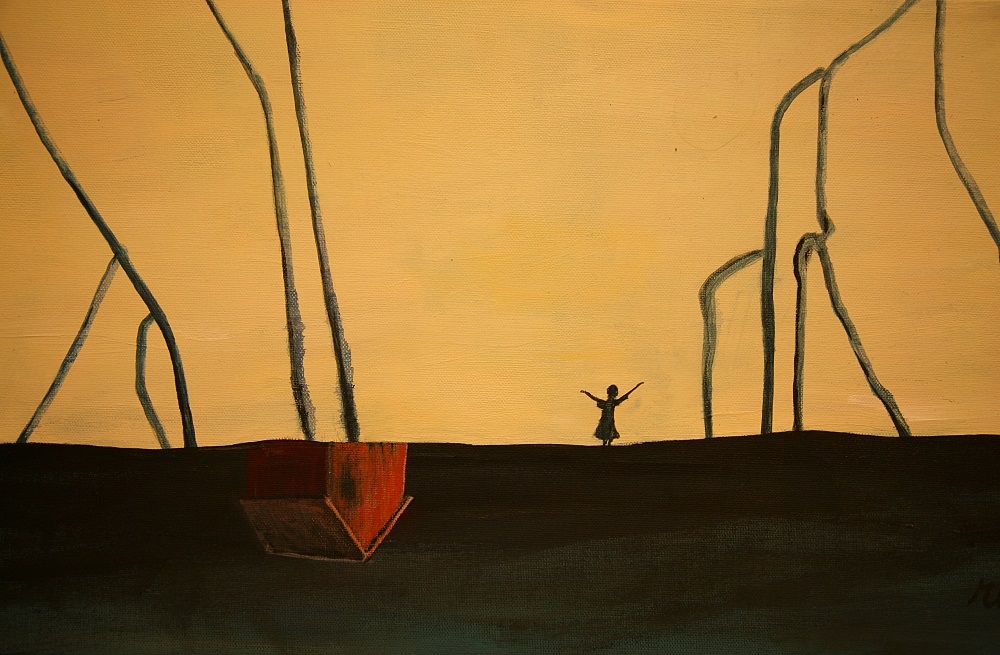 Go deeper into your own Creative Resilience
To help you get deeper into your responses to the exercises and perspectives in the presentation, I am offering a 3 hours online workshop on Creative Resilience. You will be gently guided to explore your old beliefs about health that may be holding you back, your ressources and strengths and your new path into creative resilience and health.   Please write me a mail if you are interested in more information about this workshop.
If you want to commit to a longer period of support and coaching, I will be starting online groups where we go more in depth with the perspectives and practices offered. This will also give you the possibility to meet and be powerfully supported by other people on the same quest and with similar challenges as you. Please send me a mail where you describe your main challenges, wishes and your time zone/ best times possible, and I will set up groups.
I am also offering individual coaching on Creative Resilience, health and purpose.
Please contact me on mail: info@aabnerum.dk.
For my blog on health, transformation, culture and paradigm shifts in the world, go to Åbne Rum's (Open Space) blog page. It is in Danish, but some of the blog entries are in English.
For a newsletter in English, please send me an e-mail here: info@aabnerum.dk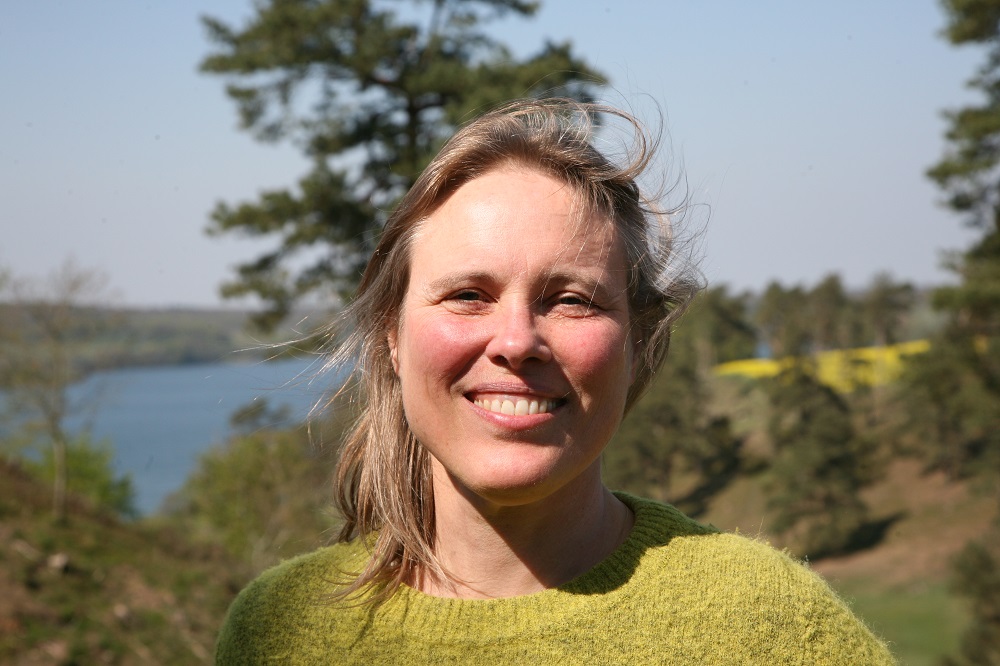 Elin Pausewang
Social Anthropologist 1999 from University of Oslo, Bachelor from University of Bergen, with Psychology and French
Creativity Coach from Center for Creativity and theatre in Copenhagen, 2007
Integrative Psychotherapist 2015
I started my own business "Åbne Rum" (means Open Space, or Open Rooms) in Viborg, Denmark in 2019,  integrating creativity, nature and psychotherapy in transformational processes
BIO:
Born in Ethiopia in 1970, of German father and Norwegian mother
Grew up in Norway, outside Oslo and in Bergen
3 years in Zambia (Africa) 11-14 yrs. old, going to international schools
1 year as an exchange student in France after High School
University studies (Universities of Bergen and Oslo): Social Anthropology , French and Psychology . Theatre academy 1 year.
Part-time work teaching. 6 months teacher in a secondary school in Harstad, North of Norway.
Master of Social Anthropology in 1999, with fieldwork at the Nature- Culture-Health Center in Norway, on the themes of modernity, organization and health
Consultant at the Department of Medicine at the University of Oslo 1995-98 evaluating the center of Nature- Culture and Health
Associate Professor in Cultural Studies at The University College of Telemark, (now called the University of South Eastern Norway) 2000-2003
Going down with stress, causing me to take a "small break" from intellectual work: studies at the Center for Theatre and Creativity in Copenhagen – it became 4 years …Trained Creativity Coach 2007
My first concussion 2006, 5 months "retreat" alone in an apartment in Copenhagen. Found inner strength and a future husband
Moved to Viborg, Denmark 2007. Married to Allan, two children
Project Manager in a Center for Children's Culture in Viborg, Denmark 2008-12
Facilitator of creative processes for children and adults. Painting.
Trained as an Integrative Psychotherapist 2011-15.
Concussion 2015 (for the third time) / Post Commotional Syndrome (mild post traumatic brain injury). Breast Cancer 2017 – 4 years of sick leave ("standby") until Feb 2019
  Rehabilitating from concussion, I worked in a center using mindfulness and nature in rehabilitation after stress
Started my own business Åbne Rum (Open Rooms or Open Space) in Viborg, 2019 – combining nature, creativity and therapy in transformational processes, especially for people who are "stuck" and on "stand by" in life, because of a crisis or health issue
Leadership and Facilitation training in Feminine Power from 2019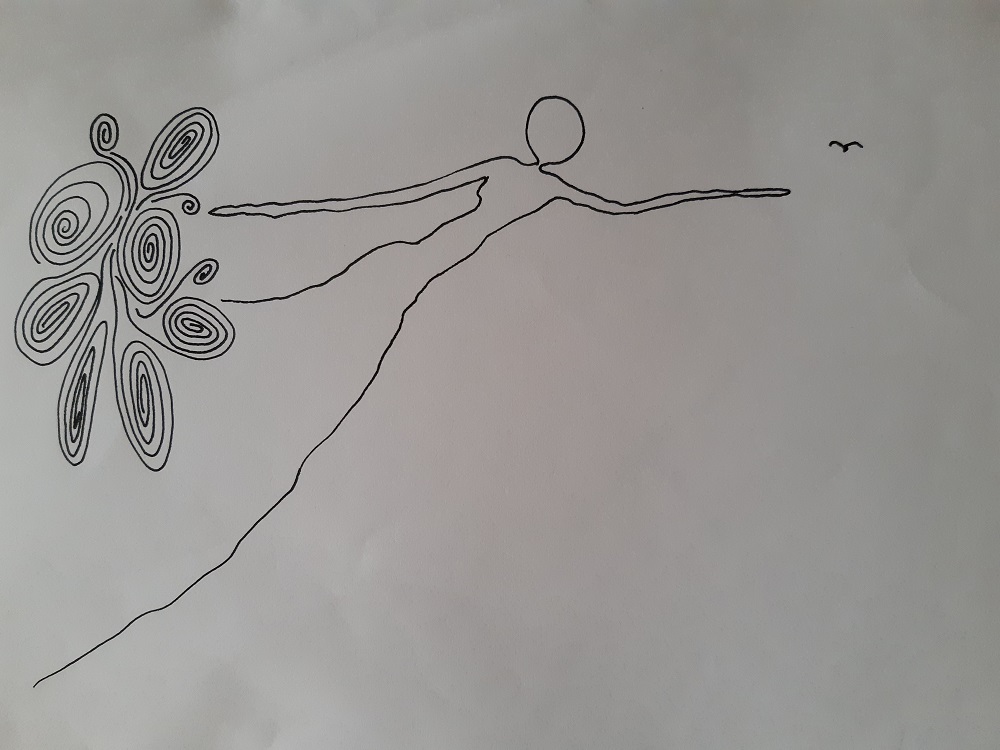 A testimony from a colleague
Elin is a warm and grounded presence who can hold a space for you to find your path in life. Especially in times challenged by personal or global health crisis and other events that may challenge your status quo and that send you on a quest to find deeper purpose and meaning to your life, she can support you in remembering what is truly important to you and what it takes for you to be whole.
Through her own challenging health experiences, Elin has found that connecting more deeply and more consciously to ones' purpose in life can lead one back to a life of fulfillment and improved health. The new balance is achieved by reconnecting to ones' own body and feelings, integrating left and right parts of the brain, bringing creativity back into daily life and re-connecting to nature.
Elin combines her passion for creative arts and nature with her knowledge of the human psyche to support her clients. Elin has been studying the relationships between humans, nature, culture, creativity and health for decades and has a unique approach of integrating them to support her client's path to well-being, joy and purpose.
Elin is a true cosmopolitan, with experience from different cultures, countries and continents, and with a deep interest and respect for the varied cultural and personal approaches people have to life. This, perhaps, led her to first train as a Social Anthropologist. Her continued quest for meaning and purpose and her passion for helping others in their process of self actualization, has led her to further train as a psychotherapist and to study theater and creativity. She dived deep into these fields of human endeavour and all her learning and experiences have come together in her own body of work that she offers at her practice Open Space (Åbne Rum) Viborg, Denmark,  and internationally through online sessions and workshops.
If you send me your mail address and your first name, I will keep you oriented about new offers related to Creative Resilience and Open Rooms (Åbne Rum). Send it to info@aabnerum.dk
By sending me your mail address you consent to me using it for this purpose. Your information will be kept in accordance with the European Privacy Regulations (GDPR) and will not be shared with any other parties, and will only be used for sending you information about the offers and a newsletter.